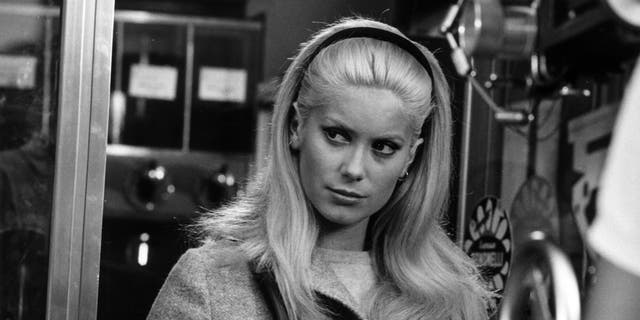 French actress Catherine Deneuve was in the hospital in Paris on Wednesday after her family said that she suffered a mild stroke.
In a statement released by her agent, Deneuve's family confirmed there had been no damage to her motor function but she would need time to recuperate.
"Fortunately, she has no loss of movement and must of course take some time off", said the statement, without giving further details.
A legend of French cinema, Deneuve, 76, was nicknamed the "Ice Maiden" because of her beauty and detached manner.
She was now shooting "De son vivant" from director Emmanuelle Bercot in Paris.
"A source told French television network BFMTV that Catherine had recently been suffering from 'exhaustion'".
With her long blond hair, heavy eyelids and sultry stare, Oscar-nominated Deneuve first came to prominence in Jacques Demy's 1964 musical The Umbrellas of Cherbourg.
One of Catherine's most successful recent films, The Midwife, earned worldwide acclaim.
For decades, Denaf's career has continued to grow. Indeed, it was her portrayal of Éliane in the latter that earned her a Best Actress nomination at the 1993 Academy Awards.
She has two children, actor Christian Vadim from a relationship with Roger Vadim and daughter actress Chiara Mastroianni from her relationship with Marcello Mastroianni.