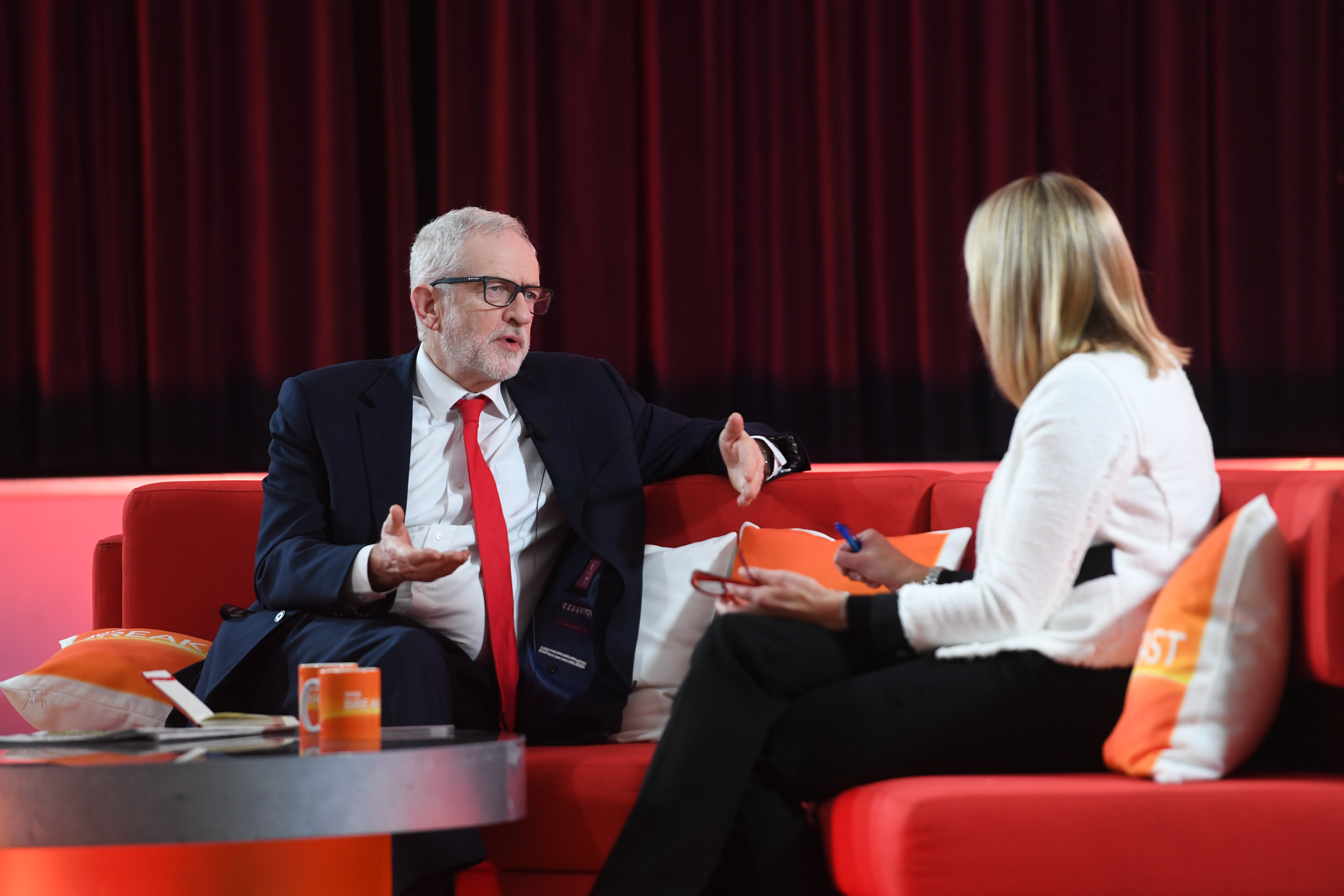 The prime minister was passed the device so he could view the image of Jack Williment-Barr, who had to lie on a coat for four hours with suspected pneumonia because of a lack of beds.
The 4-year-old with suspected pneumonia forced to lie on a pile of coats on the floor of an overstretched Leeds hospital. "It is simply unacceptable that hospitals are under so much pressure that they don't have enough beds - especially for small children". Desperately anxious about her son's health, Jack's mother gave him a coat and blanket to ease his comfort.
Jack's mother, 34-year-old Sarah Williment, recounted: "A doctor rushed in and said they needed Jack's bed, and literally within a minute all of his stuff was pulled out of the bed".
"We are very sorry that the treatment room had only chairs".
He said: "Boris Johnson should personally apologise to Jack and his family".
Jack was taken to his GP last Tuesday, with vomiting, diarrhoea, coughing and a fever.
"There was no bed for him in A&E and there was no bed for him on the ward, so he just had to sleep on the floor".
Diagnosed with flu and tonsillitis, Jack was allowed to be taken home at lunchtime.
His mother praised the staff but said: "I'm disappointed by the shortage of beds, which I believe is due to lack of funding for the National health service".
He continued by saying that "unblocking" parliament's deadline wth a Conservative majority is the only way to make bigger investments in the NHS.
The video, which was watched by over 1 million viewers on social media in just a couple of hours sparked widespread concern, including Labour leader Jeremy Corbyn, who also accused the prime minister of not caring about the NHS crisis and its impact on the sick and vulnerable."He just doesn't care", Corbyn tweeted.
Speaking on the election trail in the north of England earlier, the Prime Minister said sorry and pointed to the huge investment being pledged by the Tories.
"If the Tories win on Thursday, patients including children will suffer five more years of this".
But when ITV reporter Jo Pike tried to show him the picture of the boy on his phone, Mr Johnson declined to look at it.
Then Johnson took out his phone from his pocket, looked at the picture on the screen and said, "This is a bad, awful photo".
'I note that the family of the young lad concerned want their privacy to be maintained, they don't want the issue to be used as some sort of political football and I think we need to respect that and remember that this a General Election fought upon - should be fought upon the high ground and the big issues, rather than ending up in a sort of argument about who said what to whom'.
The news comes as the Royal College of Emergency Medicine (RCEM) release statistics which show more than one in every 20 patients has to wait over 12 hours for a hospital bed.
Figures on waiting time for treatment show the stark truth about the NHS under different governments.