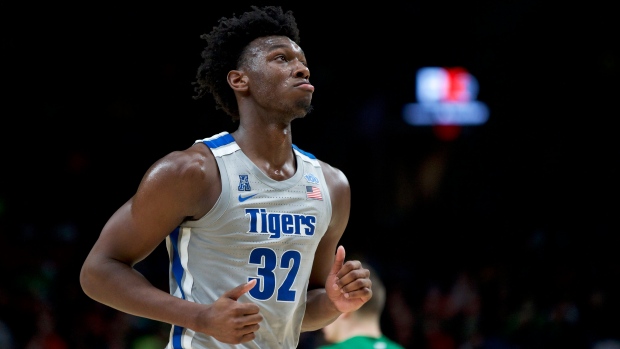 James Wiseman, the 7-foot-1 Tigers center and a potential No. 1 pick in 2020, announced via Instagram he would be leaving school and concentrating on the upcoming draft.
Hardaway was considered a Memphis booster due to a million-dollar donation he made to the school years before taking the coaching gig. Wiseman added that "ever since I was a little kid, it's been a dream of mine to play in the National Basketball Association". Hardaway wasn't the head coach at Memphis at the time of the alleged 2017 'loan, ' but he was Wiseman's AAU coach.
Wiseman had five games left on the NCAA mandated suspension but there was no end in sight to the eligibility questions that surrounded his tenure on campus. "This was not how I expected my freshman season to be, but I'm thankful for everyone who has supported my family and me throughout this process", Wiseman wrote on his account. His name will be called very early at the NBA Draft and it would be a shock to nobody to see him taken No. 1 overall. He would have been eligible to return to action for the 11th-ranked Tigers (9-1) on January 12.