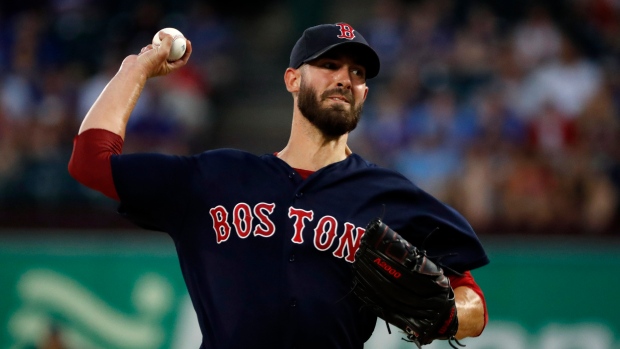 In adding both Wacha and Porcello, the Mets are pairing the former's upside with the latter's reliability.
According to multiple media reports, NY has inked veteran Rick Porcello to a one-year, $10 million contract. The deal is for one year, and $10 million, according to MLB Network's Jon Heyman. Based on the deals handed out to Gerrit Cole (nine years, $324 million) and Stephen Strasburg (seven years, $245 million), the pitching market is red-hot, with no signs of slowing down.
Porcello went 22-4 in 2016 with a 3.15 ERA en route to winning Boston's first Cy Young Award since Pedro Martinez in 2000. Still, he made 32 starts last season, going 14-12, while other members of the rotation missed significant time with injuries.
The former American League Cy Young Award victor had multiyear offers but preferred to sign a one-year contract, according to ESPN. He led the AL in wins in 2016 as well.
Overall, Porcello is 149-118 with a 4.36 ERA and 1,507 strikeouts in 343 games (339 starts). He struck out 852 batters in 964 innings.
Porcello spent the first six seasons of his Major League Baseball career with the Detroit Tigers.