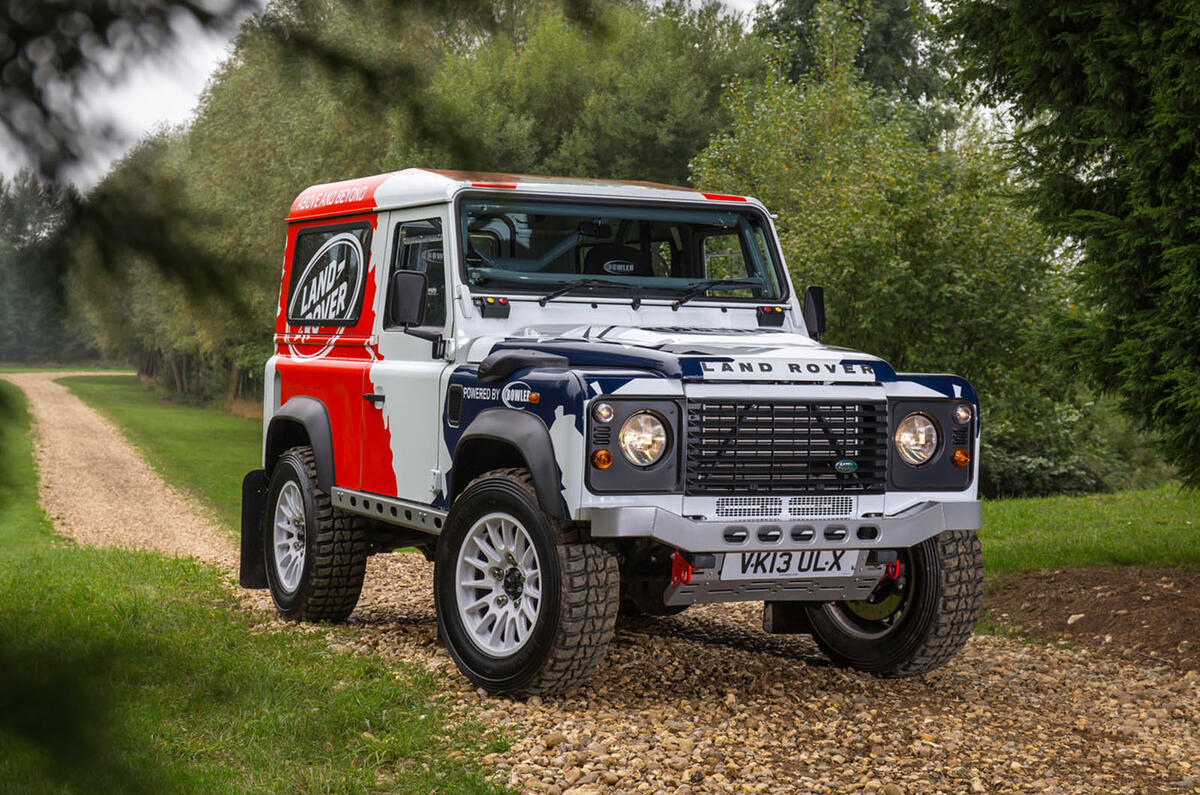 And that's what we have here, Jaguar Land Rover having acquired off-road experts Bowler for its Special Vehicle Operations branch.
Bowler has been around since 1965, and specialises in creating cars for the rough-and-tumble world of rally raid.
JLR has had a recent streak of putting its most extreme SVO cars on sale, unleashing cars like the psychotic Jaguar Project 8 on an unsuspecting sedan-buying public.
Drew Bowler founded the brand in 1985.
What is likely is that the Bowler name could be used on select Land Rover models built to be more extreme off-road variants, Autocar notes, adding to Special Vehicle Operations with an offering that isn't now present in the group. The Nemesis is another high point of the company, an off-roader based on the Range Rover Sport.
Going through the ads listed on the Bowler's website, the current lineup includes Defender projects such as the Bulldog pickup truck with a supercharged V8 (priced at 92,000 pounds sterling), the Griffin (70,000), Defender Challenge (35,000), and a prototype race truck. Made-to-order vehicles aren't all that plentiful because the Bulldog is the only one on the list.
Now, Land Rover has bought the speed shop outright, paying an untold sum to bring the Bowler name in-house. The expertise Bowler has amassed for all-terrain vehicle dynamics, low-volume production techniques, and proving the durability of components under extreme conditions, is highly sought-after.