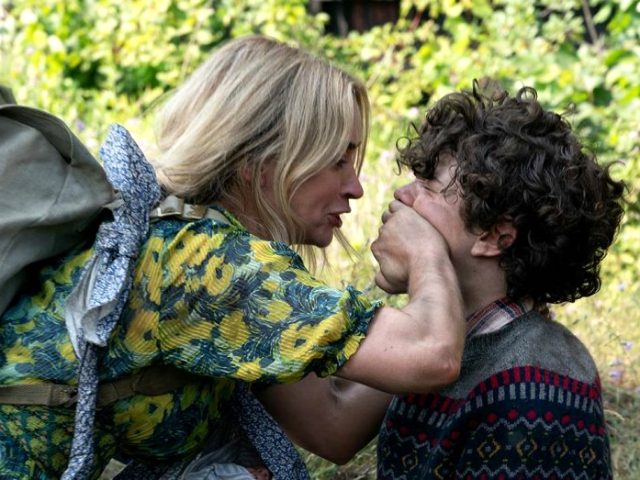 John Krasinski and Emily Blunt's thriller "A Quiet Place Part II" has been delayed amid concerns around an escalating coronavirus pandemic. Paramount Pictures and director John Krasinski revealed plans to delay the film's release on social media, stating that, "now is clearly not the right time to (release the film)". The highly anticipated sequel to Krasinski and wife Emily Blunt's hit horror flick was originally slated to hit theaters on March 20. We'll keep you updated on anything else that gets bumped. Disney has yet to alter plans to release its live-action remake of Mulan on 27 March although, with a $200m budget, the film will rely heavily on global box office to make a profit. A Quiet Place Part II was set for a UK release next Thursday, 19 March - at the time of writing Paramount UK hasn't specified the status of the UK release, but according to a Variety report it has been "pulled from schedules for the time being".
As has been the case with all of these films, while many movie theaters in the USA have yet to shutter, the global gross is highly important to the box office success of major franchise films, and moving the worldwide release without also shifting the domestic opening could greatly impact piracy overseas. It's not yet confirmed what date the release might be rescheduled for.
The announcement follows on from word that Fast & Furious 9 will move from May this year to April 2021 while the Bond thriller No Time to Die, romantic comedy The Lovebirds and kids sequel Peter Rabbit 2 have both abandoned their upcoming dates.
"To all our A Quiet Place fans", began the actor/filmmaker. And there will likely be more films heavily impacted by the pandemic, either with box office losses or with further delays.
'The Abbott family must now face the terrors of the outside world as they fight for survival in silence, ' says the synopsis.
"Forced to venture into the unknown, they quickly realise that the creatures that hunt by sound are not the only threats that lurk beyond the sand path".