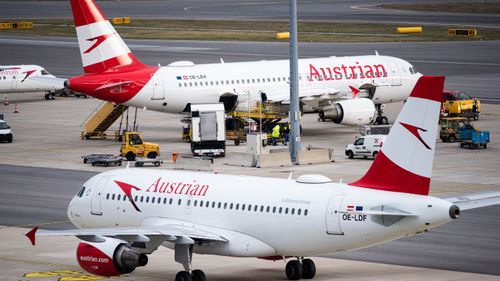 Australia's Qantas Airways on Tuesday announced plans to cut 90 per cent of global capacity, and its Singapore-based low-priced airline Jetstar Asia said it would stop flying altogether for three weeks from next Monday until April 15.
Air New Zealand Ltd yesterday suspended trading for another two days to assess the financial implications of deep capacity cuts announced on Monday.
In a corporate press statement, Qantas Group said the cuts were coming into effect from the end of March and will be running until "at least the end of May", and represent the grounding of around 150 aircraft - including nearly all of Qantas and Jetstar's wide-body fleet. Additionally, it has reduced its domestic capacity by 50% in a move to prevent further financial losses due to the coronavirus.
Virgin Australia has made plans to ground its entire worldwide fleet this morning, as well as suspending all global routes from the end of March.
"Not having airlines in Australia is not negotiable but the airlines at present tell me and assure me they are viable", he said.
"Because Virgin is not an Australian airline, it is majority owned by the Chinese (Hainan and Nanshan), Singapore's Government (Singapore Airlines) and the Emirate of Abu Dabi (Etihad)", he said.
Air New Zealand announced on Tuesday it would cut 13 routes to Australia and would run just 20 per cent of regular trans-Tasman capacity.
Drought, bushfires and now isolation: regional communities in Australia are about to take another hit as regional carrier Rex cuts flights by about 40 percent and suspends some routes. It's not ruling out further cuts.
Virgin Australia advises guests not to contact the airline unless they are travelling in the next 24 hours or need immediate assistance to return home or to their point of origin due to "the large number of schedule changes". Previously announced cuts in place from end-May through to mid-September remain in place and are likely to be increased, depending on demand.
The Australian government said it would refund and waive charges to airlines such as domestic air traffic control fees worth A$715 million, including A$159 million upfront, as it advised citizens against all foreign travel.
The airline also flagged the "precipitous decline" in demand and resulting cuts meant it was confronted with a significant "labour surplus".
30,000 employees will be affected and will be managed with a mix of paid and unpaid leave.
Qantas' fleet of freighters will continue to be fully utilised.
"This will be in addition to the measures already announced, including three months of no pay for the CEO and chairman, significant pay cuts for group executive management and board members and cancelling of all annual bonuses and an off-market buyback", it said.
All bookings on cancelled flights will be automatically converted to a travel credit which can be used towards the purchase of any future Qantas or Jetstar flight.