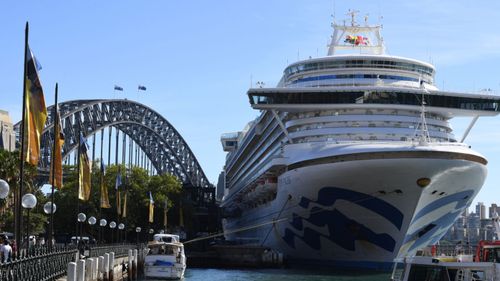 The infected crew member is still on board the ship, which is now off the New South Wales South Coast without any passengers.
A first group of 29 returned to Wisconsin late March 15 after a weeks-long ordeal aboard the ship, which had more than 3,500 on board and 21 total cases of COVID-19.
"One of those passengers was not at all well, and was taken off the ship and has been taken to a hospital here in Sydney, and is being cared for".
Visitors to Wellington's Te Papa Museum have been asked to consider their movements last Saturday after three passengers from a visiting cruise ship tested positive for Covid-19.
People will need a four-square-metre bubble around them at all times in indoor venues, under new strict social distancing rules for coronavirus.
The ship arrived in Sydney yesterday and any New Zealanders on board returning to New Zealand will be regarded as close contacts, put in self-isolation and monitored daily.
"If I had my opportunity to have my two bob's worth, with the benefit of what we now know about those ... people, I'd have said yeah, maybe we should hold them on the ship", he said.
"The majority of cases diagnosed in NSW were either acquired overseas or are a contact of a known case", NSW Health said.
Ruby Princess departs Sydney Harbour on Thursday.
Passengers were allowed to go home, on condition they self-isolate for 14 days. The authorities fear that there will be more cases as the passengers had disembarked in the populous Sydney.
It is the second cruise ship to have docked in Sydney and confirmed a case of coronavirus. "Save yourself and save your family", Hazzard told reporters.
Residents and essential service workers will still be allowed access to the island but will have to undertake a 14-day quarantine on arrival.
The New South Wales state Health Minister Brad Hazzard said that the passengers have provided the cruise with their e-mails and phone numbers and every effort is being made by the authorities to contact them.
It comes after New South Wales recorded another 75 new cases in the 24 hours to 11am this morning.
NSW now has 533 confirmed cases, Queensland 259, Tasmania 17 and the Northern Territory five. ABC reports that seven people in Australia have died from COVID-19. Of these, approximately 87,000 have recovered and more than 11,000 have died.
NSW Health in a statement said its risk assessments for cruise ships were "far in excess" of those in other jurisdictions.