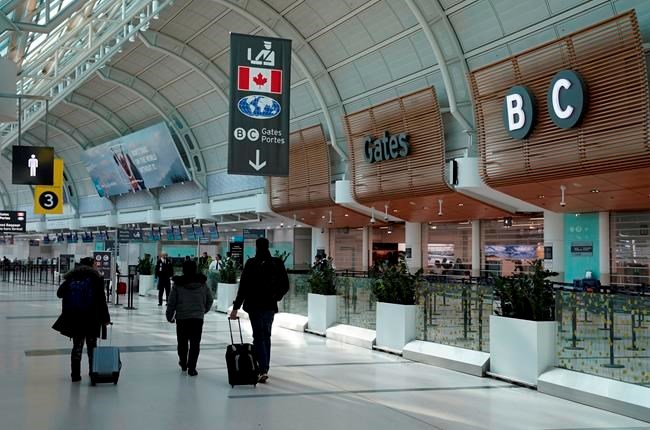 "I know that you are anxious", Trudeau said. I know that you're concerned about uncertainty in the global economy.
"Nobody should have to worry about paying rent, buying groceries".
"We're working together as best we can".
Asked if the government will close the Canadian border, Trudeau - who is self-isolating at home after his wife Sophie Gregoire Trudeau tested positive for COVID-19 - said: "We are in the midst of looking at this ..." Later on Friday he is speaking with the premiers and Indigenous leaders. "To keep Canadians safe and to mitigate the economic impacts of the virus, all levels of government are working together", Trudeau said. He is going to be in self-isolation for the next 14 days, alongside his family, but will be continuing his duties.
The prime minister said that while it is "an inconvenience" and "somewhat frustrating", self-isolating is what he has to do.
Canada's chief medical officer urged Canadians to cancel all non-essential travel overseas, and said travelers should consider self-isolation upon return to the country beyond the mandatory measures already in place for certain regions.
"Canada is facing an unprecedented challenge from the coronavirus pandemic", Freeland said.
Worldwide flights arriving from parts of the world where the COVID-19 outbreak is at its most severe will be directed to a select handful of Canadian airports, where passengers can be more readily screened for signs of illness, Transport Minister Marc Garneau told a news conference.
In Canada, the central bank is cutting its overnight rate target by half a percentage point to 0.75 per cent in response to COVID-19.
Economically, Trudeau promised a significant fiscal stimulus package in the coming days.
The House of Commons is set to resume sitting on April 20.
The House of Commons lower chamber, which had weeks of deliberations left, agreed the instant approval on Friday as part of measures to combat the coronavirus outbreak.
Finance Minister Bill Morneau, however, insisted the federal budget will be tabled on March 30 as planned.
Government House leader Pablo Rodriguez says the Commons could come back sooner if an emergency requires a meeting.
"The priority for the government, and for all members in this House is the health and the safety of all Canadians", Rodriguez said, backed by Conservative, Bloc Quebecois, and New Democrat MPs. Ontario, the most populous province, suspended schools until April 5 on Thursday.
Several federal politicians are now in self-isolation, most out of an abundance of caution.
Parliament Hill itself would also be closed for public tours or events and all of Canada's national museums in Ottawa announced they too would close their doors.
"It is extremely important that the Canadian parliament has taken this decision, although all of us expected that decision to come", said Juan Carlos Baker, a founding partner of consulting firm Ansley Consultores Internacionales and one of the top officials on the Mexican negotiating team in the previous government.
Canada has recorded more than 150 COVID-19 cases and one death in a pandemic that has swept much of the world.