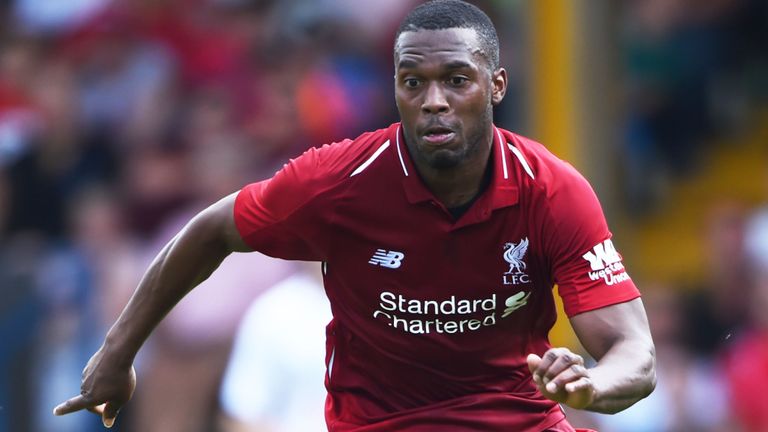 Former Liverpool striker Daniel Sturridge has been handed a worldwide four-month ban from all football-related activity for breaching betting regulations.
An independent appeal board found the original commission misapplied the FA's rules in relation to the use of inside information and made findings of fact which could not be sustained.
However, the FA appealed against the findings of an independent commission with a long, drawn-out process finally reaching its conclusion almost two years later.
Sturridge became a free agent earlier on Monday after mutually agreeing to terminate his contract with Turkish side Trabzonspor.
Sturridge's fine was also doubled to 150,000 pounds ($191,400) and the FA said world governing body Federation Internationale de Football Association confirmed the suspension would be effective worldwide.
He said in a video posted on Instagram: "I just want to say it's been a very long, drawn-out process over the last couple of years and hard to concentrate on my football".
In a video posted on his YouTube account Sturridge said it had been "a insane few days" after the "disappointing and upsetting" decision ended his season.
The betting companies and the process of people being able to place bets on people moving clubs has to be stopped.
The FA issued a statement which read: "Daniel Sturridge has been suspended from all football and football-related activity from today until the end of 17 June 2020".
"The written reasons in this matter are available below and provide considerable detail in relation to all the charges and the Appeal Board's determinations of them".
Sturridge, most recently of Trabzonspor in Turkey, was originally handed a £75,000 fine and a six-week suspension back in July of 2019, with four of those weeks having been pushed back until August 31, 2020.
He netted seven times in 16 appearances for the club.
Sturridge scored 24 goals in the 2013/14 season as part of a prolific front three alongside Luis Suarez and Raheem Sterling as the Reds came agonisingly close to ending a long wait to win the Premier League.
Sturridge said the FA's case was "overblown and misconceived" and that he gave an innocent explanation for text messages to his brother.