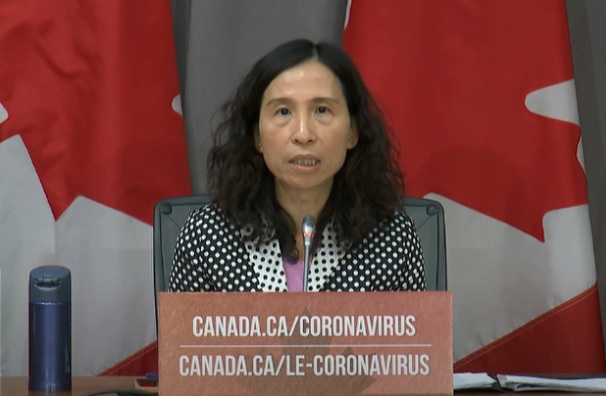 Long-term care facilities are "driving the severe outcomes in Canada", said the federal chief public health officer Theresa Tam on Monday. "That is absolutely a key feature of this epidemic". Physician claims, medical drug claims, hospital discharge summaries and claims for home care and long-term care will be part of the system, the government said.
The latest figures are being reported to the Ontario Ministry of Health which recorded Monday morning 7,470 lab-confirmed COVID-19 cases and 279 deaths.
The disclosure comes as care homes across the country have come under scrutiny.
She says the money is created to help offset those and will give employers $1,500 per worker to help put quarantine measures in place.
Ontario has so far reported outbreaks in 89 care homes, leading to 120 deaths as of Sunday. Other facilities from coast to coast have had outbreaks and in many cases numerous workers have been sickened as well.
Schulte also said employees and residents should be using physical distancing "to the greatest extent possible, including meal times".
More than 800 health-care workers have tested positive for COVID-19, about 11 per cent of the total number of cases.
The spread of the virus in care homes has been at the root of half of the more than 700 deaths across the country. "There are many more things that could happen and we need to make sure that we continue to have the available hospital space".
Officials say 12 people have been hospitalized and five have since been discharged, with three of the remaining seven patients in hospital in intensive care.
"While [ICU admissions] have been going down over the last four days ... we can't sit back and be complacent about this", Elliott said. "I know it's hard but this virus is ruthless and it's deadly". Quebec Premier Francois Legault has said that he feels there was "negligence" at play in the privately-run facility. With fewer staff, the work gets harder and less attractive, and people are less likely to want to work at such places, he said.