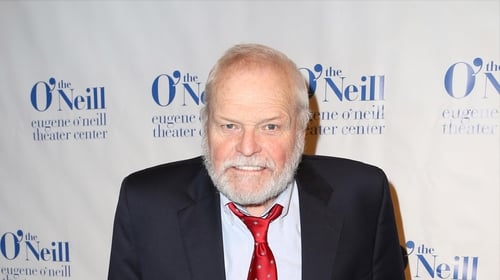 Brian Dennehy, an actor whose career spanned TV, movies and the stage, died on Wednesday night in CT. He also won a Golden Globe for his performance in the 2000 TV version of Arthur Miller's Death of a Salesman, a role for which he also won a Tony for his stage performance in 1999.
Dennehy's daughter, Elizabeth Dennehy, tweeted the news on Thursday, saying her father passed away "last night from natural causes". The star, whose credits included everything from stage to TV to film, passed away from natural causes at his home in CT, according to reports from TMZ.
Dennehy died of natural causes, his daughter Elizabeth Dennehy confirmed.
A renowned presence on the stage, Dennehy won plaudits throughout his career, most notably at Chicago's Goodman Theatre but remained humble throughout, crediting his performances to the writing behind each and every play. Actor Michael McKean said Dennehy was "brilliant and versatile, a powerhouse actor and a very nice man as well".
Sylvester Stallone paid tribute to First Blood co-star Brian Dennehy following his death at the age of 81. His TV roles included Dynasty and Miami Vice. The film was also noted for its sweetness and charm by the New York Times.
Camera IconBrian Dennehy with his best actor Olivier Award for his role in Death of a Salesman. Dana Delany, who appeared in a movie with Dennehy, said: "They don't make his kind anymore".
Mr. Dennehy studied drama as a graduate student at Yale and, by the late '70s, he was frequently appearing on television programs, including "Kojak", "M.A.S.H.", "Lou Grant" and "Dallas".
Camera IconDennehy with Bryan Brown on the video cover for the film f/x Murder By Illusion.
He continued working through the 2000s and 2010s with roles including the voice of Django Pixar's Ratatouille and most recently, Dominic Wilkinson in the NBC series The Blacklist.
Brian Dennehy is survived by his second spouse, costume designer Jennifer Arnott and their two youngsters, Cormac and Sarah.