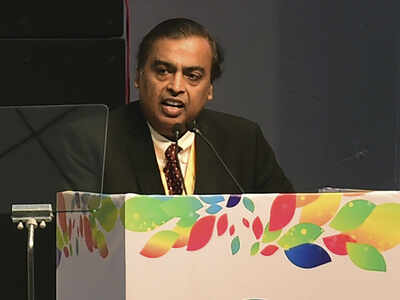 "We have a very clear roadmap to becoming a zero net-debt company within the next 18 months that is by March 31, 202", he had said previous year highlighting strong interest from strategic and financial investors in consumer businesses, Jio and Reliance Retail.
The oil-to-technology major has raised Rs 1.15 lakh crore through stake sales to multiple investors in its technology subsidiary Jio Platforms and around Rs 53,000 crore through a rights issue. Ambani also plans to list Reliance Jio and Reliance Retail in the next five years. Saudi Arabia's sovereign wealth fund was the latest to invest, according to a statement from Jio on Thursday. "With these initiatives, I have no doubt that your company will have one of the strongest balance sheets in the world".
"From Oil Economy, this relationship is now moving to strengthen India's New Oil (Data-driven) Economy, as is evident from PIF's investment into Jio Platforms", said Mukesh Ambani, chairman and managing director, Reliance Industries, in a statement. PIF's investment will translate into a 2.32% equity stake in Jio Platforms on a fully diluted basis. With these investments, the group said it has become net debt-free.
He said over the past few weeks, phenomenal interest was received from the global financial investor community in partnering with Jio.
These investments are widely expected to be utilized towards fulfilling Ambani's goal of clearing Reliance Industries' net debt of 1.61 lakh crore.
In the weeks since, the telecom operator has raised an additional $9.5 billion from a roster of nine high-profile investors including Silver Lake, KKR, and General Atlantic .
Last August, Ambani promised shareholders that Reliance Industries, which is India's most valued firm, would repay its debt by early 2021.
"I also express my heartfelt gratitude to all the retail and institutional investors, both domestic and foreign, for their overwhelming participation in our record-setting Rights Issue", he added. Reliance also raised ₹53,124 crore through a sale of shares to existing investors.
RIL share was trading at Rs 1,763.05, up Rs 106.80 or 6.45 percent, with a market cap of Rs 11,16,400.64 crore at 1500 hours after hitting an all-time high of Rs 1,788.60.
Referring to the capital raise in the last two months, Reliance Industries Limited in its Bombay Stock Exchange (BSE) filing highlighted, "The combined capital raised has no precedence globally in such a short time".