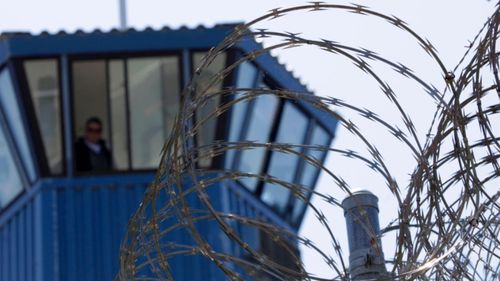 DeAngelo's lawyers attempted to paint a picture of the former police officer, who has three daughters and grandchildren, as a family man, and said they hoped that by confessing to his crimes he "has provided some peace to their survivors and their loved ones".
The sentence was expected after DeAngelo reached a plea deal with prosecutors in six California counties in June that required him to plead guilty or admit his guilt in dozens of crimes in exchange for being spared the possibility of the death penalty.
When given the opportunity to speak, DeAngelo rose from a wheelchair, took off a mask, looked around at surviving victims and relatives of those he murdered and said: "I've listened to all your statements".
During the trial, he admitted committing crimes against 87 individual victims during attacks he perpetrated at 53 separate crime scenes.
The sentencing was delivered by Honorary Judge Michael Bowman in the Sacramento Superior Court in California, where victim's families had gathered to hear the sentence. They erupted in applause at various points as prosecutors thanked the judge and denounced DeAngelo.
DeAngelo sat silently through those hearings, expressionless in a wheelchair that prosecutors contended is a prop to hide his still vigorous health. Investigators eventually identified DeAngelo using DNA data on public genealogy websites.
In delivering his the maximum possible sentence in his power, Mr Bowman said that the "victims must be assured that Mr DeAngelo will never, ever walk this earth again".
"As science and technology evolve, the space for evil like this to operate within gets smaller and smaller".
A Sacramento judge sentenced Joseph James DeAngelo, 74, to multiple life sentences Friday, finally bringing to an end to the case of one of the nation's most prolific and infamous serial predators.