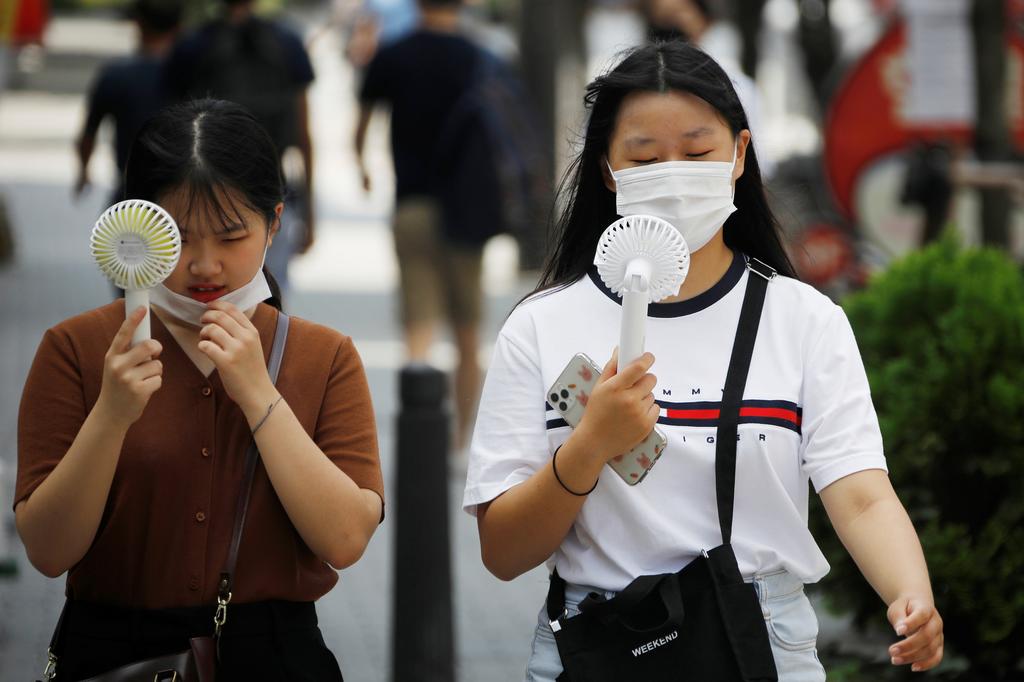 Korea Centers for Disease Control Director Jeong Eun-kyeong urged the country to impose "Level 3" restrictions - effectively a near-total lockdown, with limits on gatherings to no more than 10 people, school closures and a full return to working from home for all businesses.
The move came as South Korea - which had largely brought its earlier outbreak under control - reported 332 cases on Saturday, the highest daily figure since early March.
Most of the cases appear to be originating in the capital city of Seoul, but infections have been reported in most major cities and towns.
Schools in areas that reported cluster infections will be required to switch to online classes from August 26.
Sports games are held in empty stadiums, and schools are advised to cap attendance at one-third of the total in kindergartens, elementary and middle schools and two-thirds in high schools. Public institutions such as museums and libraries will close, and civil servants will work on staggered schedules, while private companies will also be recommended to space out their employees as well.
Authorities warned that the country may face a more severe situation if the outbreak shows no sign of letting up despite the latest measure.
However, the recent surge in cases is becoming a point of concern for the local authorities now.
The country suffered its first mass outbreak in February and March as more than 5,000 cases were identified in the southeastern region in relation to the fringe religious sect of Shincheonji. "Outside of the Seoul-metro area, daily infections have surpassed 70 from around ten, and the spread is getting larger and faster".
The total number of COVID-19 cases in South Korea has now increased to 17,002 with 309 deaths. Under the tightened measures, any private or public indoor gathering involving 50 people or more, or outdoor meeting involving 100 people or more, will be strictly banned.
The government on Saturday chose to expand the stricter social distancing measures previously applied to the Seoul-metropolitan region.
Health authorities said a surge in cases traced to a church in northern Seoul and infections tied to a massive weekend rally in central Seoul appear to have served as a catalyst in spurring virus spread nationwide.