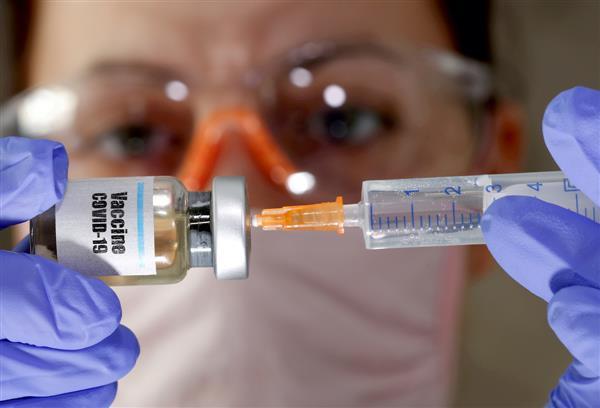 "Distributing them to states around the country, those states creating the vaccination programs in place to identify the high-risk target populations, to get those vaccines, to keep them at the appropriate temperatures, to complete the two-dose series, to keep track of all the records of these vaccines", said Dr. Jason Schwartz, from Yale School of Public Health.
The EU said Tuesday it would sign a sixth contract for an upcoming coronavirus vaccine, this time for up to 160 million doses of a jab developed by U.S. firm Moderna. The G-20 statement said: "We will spare no effort to ensure their affordable and equitable access for all people, consistent with members' commitments to incentivize innovation".
Pfizer Inc with partner BioNTech SE and Moderna Inc have released trial data showing their COVID-19 vaccines to be about 95% effective at preventing the illness, while AstraZeneca Plc this week said its vaccine could be up to 90% effective.
There were no severe reactions or hospitalizations across 24,000 study participants in the United Kingdom, Brazil and South Africa, Oxford said in a statement on Monday, when it posted interim results from late-stage testing.
No serious safety events were confirmed, the company said.
The Pfizer and Moderna shots use relatively new technology that involves injecting messenger RNA that instructs the body to produce antigens.
Pfizer has been conducting test runs to prepare for delivery and proper handling of the shots and according to the Post, Perna said that the "lessons learned" during these rehearsals are being shared with other officials.
The faster rollout means both rich and poor countries that had been drawing up plans to ration vaccines can distribute them more widely, helping to eventually halt the social and economic disruption of a pandemic that has killed 1.4m people. "But in all cases the bulk of the rollout will be in the New Year". The UK has ordered 100 million doses of the Oxford vaccine and 40 million doses of the Pfizer jab.
According to the Russian Direct Investment Fund, which bankrolled the development of the vaccine, Sputnik V will cost less than $10 per dose on global markets-or less than $20 for the two doses needed to vaccinate one person.