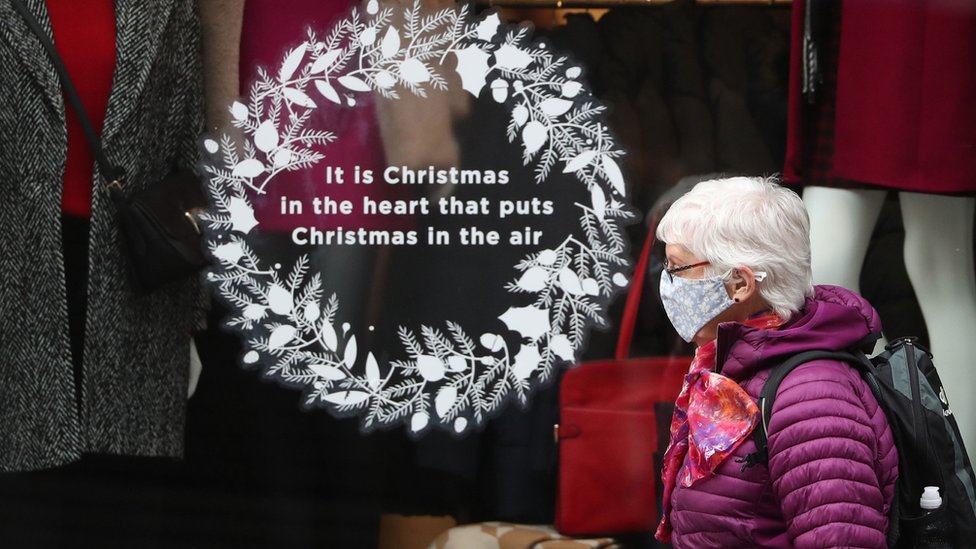 A large swathe of west of Scotland will be placed under the toughest coronavirus restrictions from 6pm on Friday for a "strictly limited period", First Minister Nicola Sturgeon has announced.
"Lifting the Level 4 restrictions then - as we will do - also means that they will not be in place for most of the Hanukkah period - so again, while celebrations may be different, there will be a greater degree of freedom".
Under a level 4 lockdown pubs, restaurants and cafes have to close as well as non-essential shops will close, although businesses can offer takeaway menus.
The first minister expressed her hope the affected areas would be able to move to Level 2 "much more quickly than would otherwise be the case".
Other areas that have been moved into level 4 include Renfrewshire, East Renfrewshire, East Dunbartonshire, West Dunbartonshire, North Lanarkshire and South Lanarkshire.
The move for the 11 areas will only last for a limited time and hopefully these areas will soon be able to move back down to Level 3, Sturgeon said.
Indoor sports facilities will also be shut, although outdoor gyms and outdoor non-contact sports can continue.
People should not visit each other's homes, but families can gather outdoors in gardens or parks subject to the "rule of six" - although children under 12 don't count towards that total.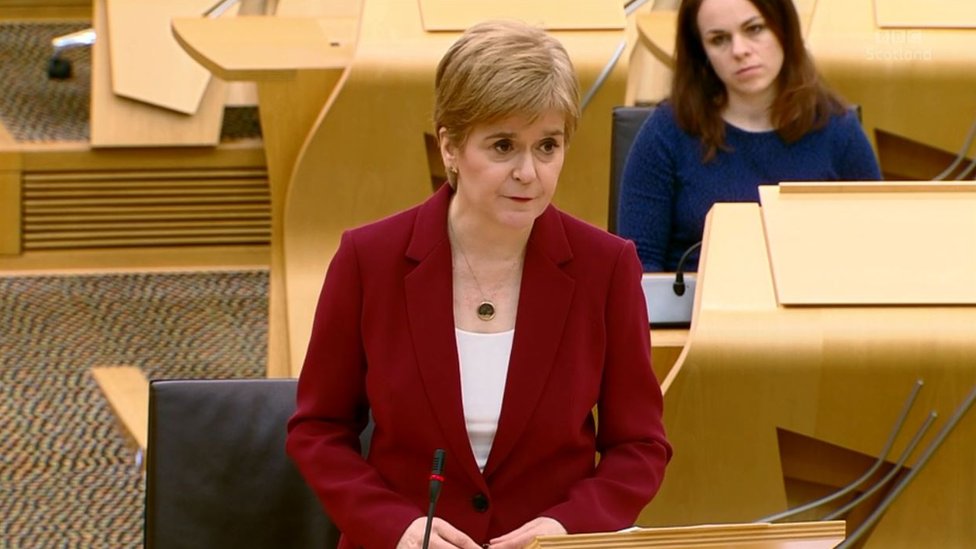 Apart from the travel ban, Level Four measures parallel the second lockdown on all of England, imposed at the start of this month, which is provisionally set to end on December 2.
Ms Sturgeon said existing restrictions on household gatherings and hospitality that had been in place in recent weeks had "made a difference" and had "flattened incidence considerably".
In response to the new restrictions in Scotland, a BGC spokesperson said: "The BGC fully supports the Scottish Government's efforts to slow the spread of Covid-19".
"And the national picture is masking significant regional variation", she added.
Scotland was the first United Kingdom nation to re-introduce stricter measures when Covid cases began to rise again in early autumn and was the last to come out of full lockdown in July.
Ms Sturgeon told MSPs this represented a "sombre and distressing milestone".
This is the highest level of the five tier system that was initially implemented.