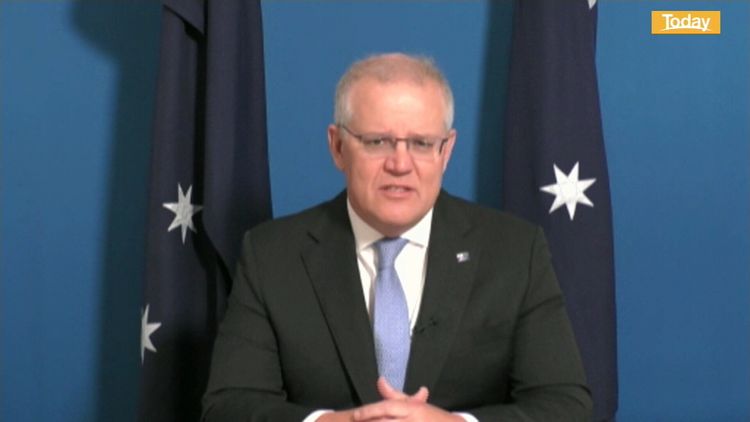 Australian exporters face losing $6 billion in trade with China.
Australian officials have responded angrily after a Chinese diplomat in Canberra launched a fresh attack on the Federal Government, reeling off a long and sometimes spiteful list of grievances and perceived slights.
"Looking back on China-Australia relations in the past few years, we see some people in Australia adhere to a Cold War mentality and harbour ideological prejudice, regard China's development as a threat, and have then made a series of wrong moves related to China", said Foreign Ministry spokesman Zhao Lijian at a daily briefing in Beijing on Tuesday.
In a targeted threat to Australia's foreign policy position, the Chinese official said if Australia backed away from policies on the list, it "would be conducive to a better atmosphere".
China has given one of its most detailed explanations yet for the souring of ties with Australia, calling on the nation to stop trying to impose its will on others.
A damaging effect is the sanctions imposed by China on a growing list of Australian imports, including wine, barley and other agricultural products.
Japan still sticks to self-defense and bans first strikes under its postwar pacifist constitution, but bolstered its defense role and spending under former Prime Minister Shinzo Abe.
Meanwhile Chinese state media is continuing to berate Australia.
Prime Minister Scott Morrison on Wednesday said China should not be threatened by the signing of a landmark defence treaty between Australia and Japan, which paves the way for the two nations to conduct more joint military exercises throughout the Indo-Pacific.
China bristled at Morrison's call in April for an independent investigation into the coronavirus outbreak, and has since slapped restrictions on imports of Australian beef and antidumping tariffs on its barley, and kept shipments of coal and lobster tied up in customs.
Asked how this issue had been "ironed out", Mr Morrison didn't specify, but said Australia would "meet all of its obligations under its worldwide agreements". "The Australian government's leadership together with China and other nations to finalise the Regional Comprehensive Economic Partnership (RCEP) is such an example".
"We need to keep that strong relationship with China going. Australia simply isn't built to succeed under this model", he said.
The head of the National Security College, Rory Medcalf, said on Twitter that the latest tactic deployed by the Chinese Government was "unfortunate" and ineffective.
BHP's chief executive said that tension in worldwide relations is antithetical to the prosperity of Australia, and the world.
"We are a liberal democratic society with a free media and a parliamentary democracy, where elected members and media are entitled to freely express their views", the department said in a statement.
"The Australian Government is always ready to talk directly in a constructive fashion about Australia's relationship with China, including about our differences, and to do so directly between our political leaders", a spokesperson told the ABC.