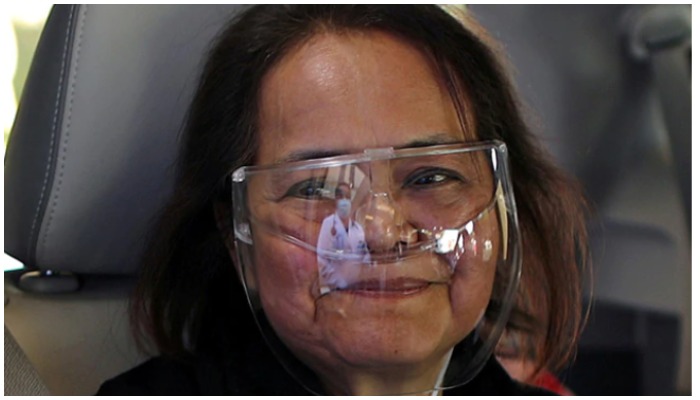 "He then struck the victim with an oxygen tank", police added.
The incident occurred on the morning of Thursday, December 17, at the Antelope Valley Hospital. Both individuals were being treated for COVID-19.
The victim died the day after the attack. He is facing charges of murder, a hate crime enhancement, and elder or dependent abuse resulting in death. He is expected to appear in Antelope Valley Court on December 28. The two persons were strangers to each other prior to their admission at the hospital, but Martinez said he was angry at the old man's Catholic prayers and then attacked him. It was not clear if he had a lawyer.
As many as 513 patients were discharged from isolation hospitals after receiving necessary medical care, taking the number of recovered cases to 108,474 so far, the statement said.
California's hospitals have been strained by soaring coronavirus rates, with officials warning that the state's hospitals may soon reach capacity after recording one million new infections in just six weeks. In fact, the Golden State on Wednesday became the first USA state to reach the grim milestone of 2 million COVID-19 cases since the onset of the pandemic.
On Wednesday, the Los Angeles Department of Public Health reported 145 deaths from COVID-19, the county's highest record since the pandemic began.
Lancaster is a charter city located in the north of Los Angeles County in Southern California.