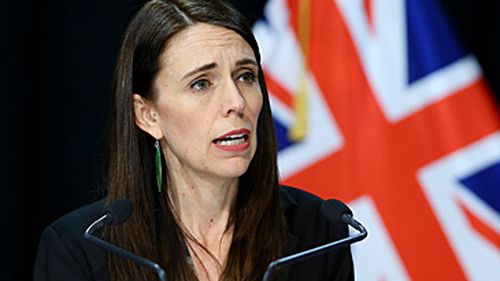 New Zealand's Prime Minister Jacinda Ardern said on Saturday that the country's biggest city, Auckland, will be put into a seven-day lockdown from Sunday after a coronavirus community case of unknown origin was recorded.
New Zealand's fourth Twenty20 global against Australia has been shifted to Wellington where it will be played behind closed doors on Friday as Auckland enters a seven-day COVID-19 lockdown on Sunday, the country's cricket board has said.
"Public health officials are undertaking interviews to help establish how this new case was infected", New Zealand's Ministry of Health said in a statement. As a result, the person is regarded as being potentially infectious from Sunday 21 February.
"Based on this, we are in the unfortunate but necessary position to protect Aucklanders again", Ardern said.
The lockdown, with level three restrictions, will allow people to leave home only for essential shopping and essential work, Ms Ardern said. "The final ODI between the WHITE FERNS and England along with all remaining Ford Trophy games will be played behind closed doors".
The restrictions will come into place at 11:59pm tonight and the rest of the country will move to Alert Level 2 at the same time.
New Zealand has been widely praised for the success of its "go hard" approach to tackling Covid, which has limited total cases to 2,372 and deaths to 26 over the past 12 months.
The Australian men's T20 match against New Zealand in Auckland has been shifted amid coronavirus concerns, with Wellington to host the next two fixtures without spectators.
The new restrictions also complicated the America's Cup Event yacht race scheduled to start on 6 March in Auckland's harbour. Organisers said on Twitter they were working "through the implications". Check your jurisdiction's restrictions on gathering limits.
People in Australia must stay at least 1.5 metres away from others.