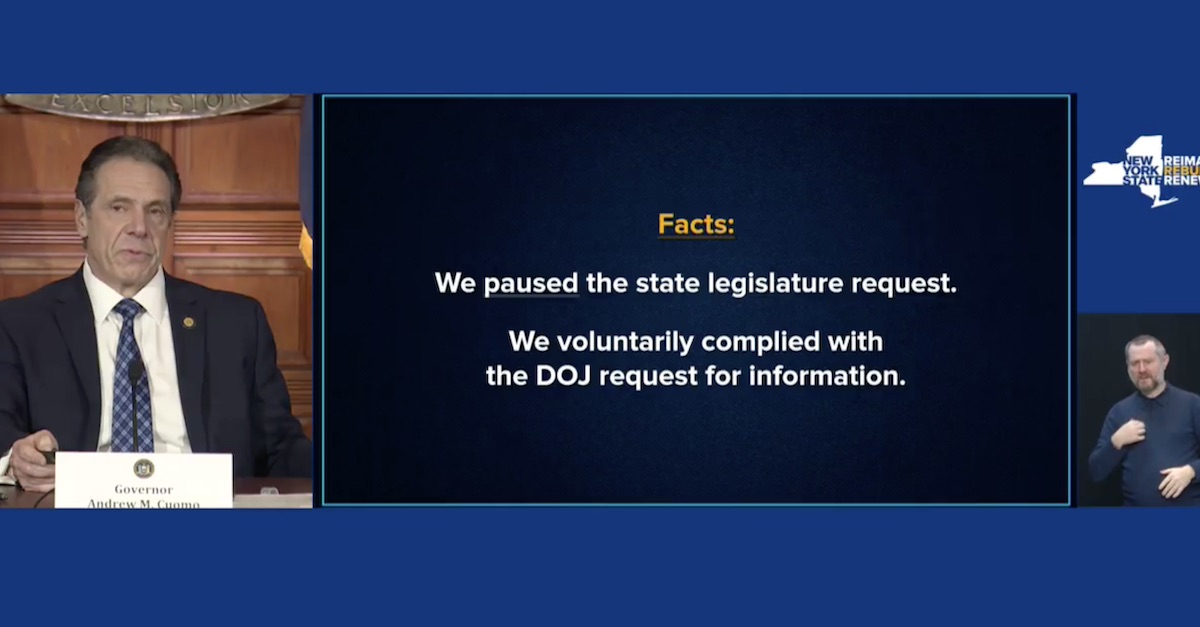 "For the thousands of New Yorkers who lost a cherished loved one in a nursing home, for those who can't get a vaccine because of this governor's tight-fisted yet incompetent administration of vaccines, and for the professionals who felt compelled to resign from a Department of Health driven not by science but by politics, justice must be served". There should be hell to pay.
Then it emerged that top Cuomo aide Melissa DeRosa had told Democratic lawmakers that the tally of nursing home residents' deaths at hospitals - data that legislators had sought since August - was delayed because officials anxious that the information was "going to be used against us" by the Trump administration's Department of Justice. DeRosa said in a statement to ABC News that she was "explaining that when we received the DOJ inquiry, we needed to temporarily set aside the Legislature's request to deal with the federal request first".
He said information on deaths at nursing homes was routinely reported, but the delays were in reporting more detailed info, including of those patients who moved between hospitals and care facilities. We know from the partial transcript that was released by the secretary to the governor that there was obstruction of justice.
While many people had the hots for New York Governor Andrew Cuomo amidst his handling of the COVID-19 pandemic, he has found himself in hot water after reports exposed him hiding and delaying data regarding uncounted deaths in New York nursing homes in February 2021.
"We should have done a better job of providing as much information as we could as quickly as we could", he said.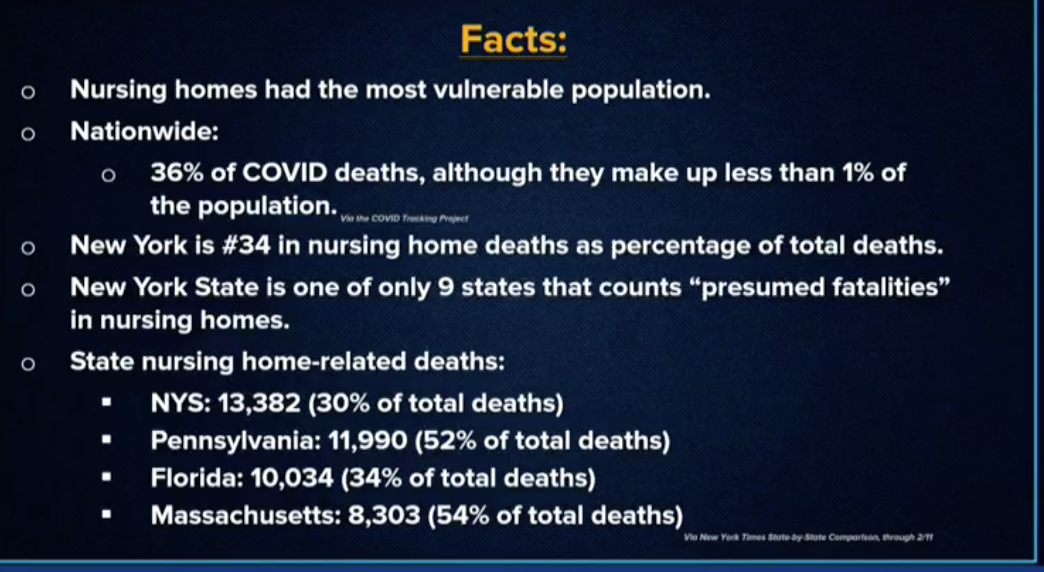 "The right to vote is one of the sacred pillars of our democracy, and as we continue to fight the war on COVID, we can't put democracy on hold", Governor Cuomo said.
"Last week was an absolute bombshell", the New York Republican said on Fox News' "The Faulkner Focus".
While Cuomo admitted mistakes, he did not offer an apology. He said both chambers of the state Legislature were told about this at the time. He explained the matter Monday as a difference of "categorization", with the state counting where deaths occurred and others seeking total deaths of nursing home residents, regardless of the location.
"Just look at Governor Cuomo's failed record", Stefanik said.
He said that a "void' was created by own administration's failure to provide information in timely manner, allowing "conspiracy theories" and "disinformation" to fill the void and create a narrative". In my opinion, yes, and I think that's what created the void. I take responsibility. We should have provided more information faster. The truth is it was in the middle of a bad pandemic. People want the truth and the only way that can be provided is through investigations by the Department of Justice and the Attorney General.