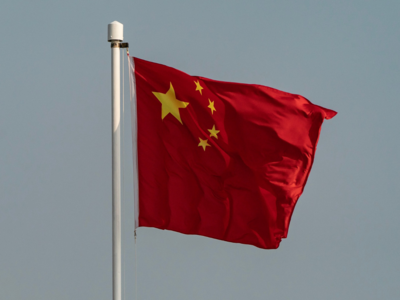 Payne also said she would revoke a 2004 memorandum of understanding between Victoria's education department and Iran, as well as a scientific cooperation agreement the department signed with Syria in 1999.
China has expressed strong displeasure and resolute opposition to Australia's cancelling of two cooperation deals between its state of Victoria and China under the Belt and Road Initiative (BRI).
Foreign Affairs Minister Marise Payne issued a statement to announce the two controversial BRI deals were among four cancelled under Australia's new Foreign Arrangements Scheme.
Liberal Prime Minister Scott Morrison and his predecessor Malcolm Turnbull had declined to agree to a country-level MOU with China on the Belt and Road Initiative.
Australia has already infuriated China by calling for an independent probe into the origins of the coronavirus pandemic, which emerged in the Chinese city of Wuhan, and its latest move is likely to further inflame tensions.
The BRI deals with Victoria, the nation's second-most populous state, aimed to increase Chinese participation in new infrastructure projects.
Victorian Premier Daniel Andrews late past year said scrapping the agreements would be risky and they could bring jobs and investment to the state during its coronavirus recovery.
Payne, who makes the determinations under the foreign arrangements scheme, said the agreements were "inconsistent with Australia's foreign policy or adverse to our foreign relations" under the scheme's test.
It also reflects the broader principle that foreign relations are a national matter and agreements by states and territories with foreign governments should not be at odds with the federal government's policies.
"I look forward to ongoing collaboration with states, territories, universities and local governments in implementing the Foreign Arrangements Scheme".
Payne said Wednesday she had been alerted to more than 1,000 arrangements between foreign governments and Australia's states and territories, local governments and public universities since the laws were enacted.
"The more than 1,000 notified so far reflect the richness and breadth of Australia's worldwide interests and demonstrate the important role played by Australia's states, territories, universities and local governments in advancing Australia's interests overseas".
The law may still allow the federal government to review and overturn memorandums of understanding between Beijing and the state governments of Western Australia, South Australia and Tasmania in sectors ranging from investment, science cooperation and access to the Antarctic.