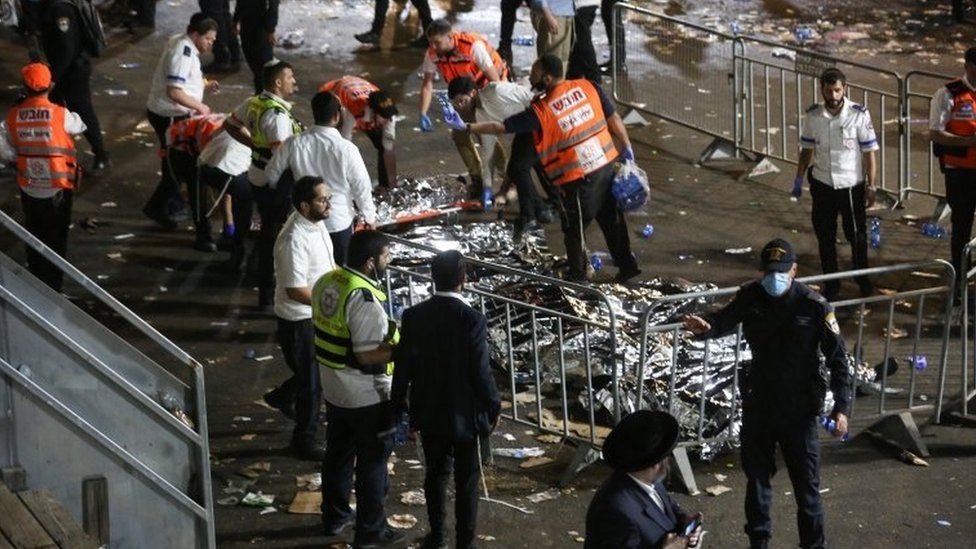 A stampede broke out early Friday at a Jewish religious festival attended by tens of thousands of people in northern Israel, killing almost 40 people and leaving some 150 hospitalized, medical officials said.
The stampede occurred as tens of thousands of mainly ultra-Orthodox Jews were participating in an annual pilgrimage for the feast of Lag BaOmer, in Meron, around the reputed tomb of Rabbi Shimon Bar Yochai, a second-century Talmudic sage.
According to Magen David Adom, at least 38 people have been killed and 65 injured, including six in critical condition, 18 injured severely, two moderately and 39 lightly injured.
Authorities are dealing with the gruesome aftermath on Friday morning (local time) of what the country's Prime Minister Benjamin Netanyahu described as a "heavy disaster".
Tens of thousands of Jews took part Thursday in a pilgrimage in northern Israel, in the country's largest public gathering in the age of coronavirus.
According to a local media report citing witnesses, numerous injured are unconscious, and ambulances and helicopters are evacuating patients from Israel's largest crowd since the COVID-19 outbreak.
A field hospital was set up at the scene. Numerous injured were evacuated to hospitals across the country. Victims were crushed under streaming crowds as emergency workers struggled to reach the scene. Police shut down the site and ordered revellers out.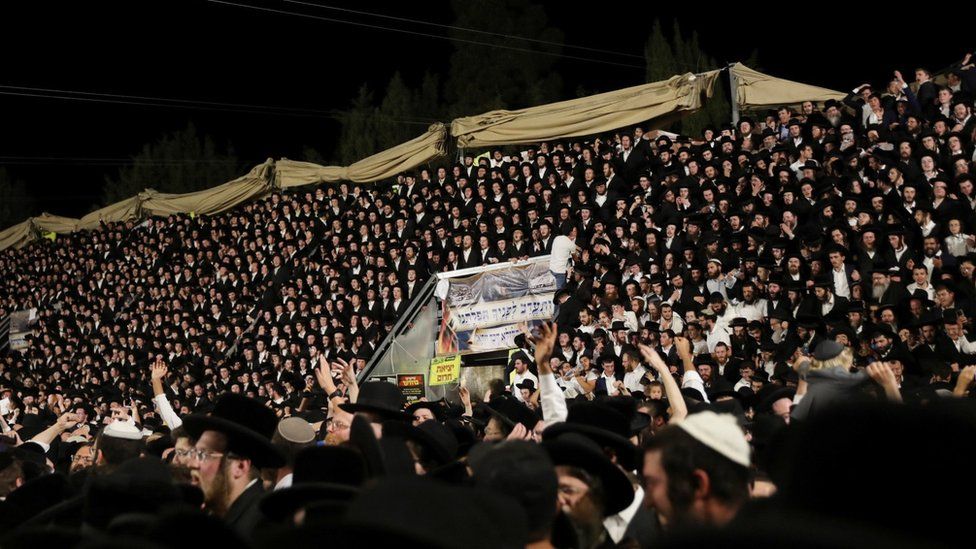 "This was a very hard site-sites that we have not seen here in Israel since the worst days of the terrorist wave back during the early 2000s", he said.
The IDF said that it had sent soldiers from the rescue brigade and Israel Air Force helicopters to help at the scene.
United Hatzalah is the volunteer-based emergency medical services organisation.
"We were going to go inside for the dancing and stuff and all of a sudden we saw paramedics from (ambulance service) MDA running by, like mid-CPR on kids", Shlomo Katz, 36, told Reuters. "It was a disaster", a witnesses told Haaretz.
Private bonfires at Mount Meron were banned last year due to coronavirus restrictions, but lockdown measures were eased this year amid Israel's rapid COVID-19 vaccination programme that has seen more than 54% of the population fully vaccinated.
President Reuven Rivlin tweeted that he was anxiously following the incident and praying for those injured.
An investigation has been launched by the Israel Police into the incident.