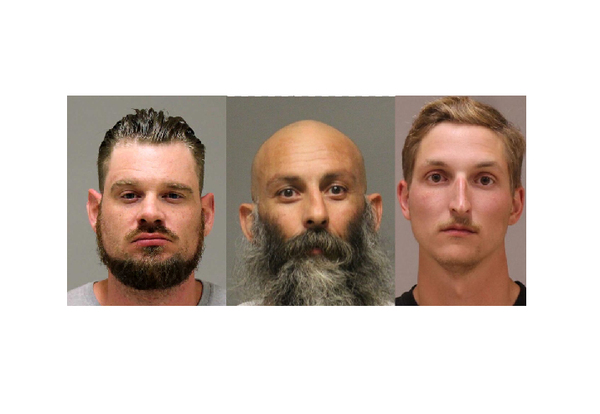 New charges have been added in the kidnapping plot against Michigan Governor Gretchen Whitmer.
Adam Fox, 40, Barry Croft, 45, and Daniel Joseph Harris, 23, were charged with knowingly conspiring to use weapons of mass destruction, in addition to the federal kidnapping conspiracy charges that were announced in October, when officials thwarted an alleged plot by the men and several others to kidnap Whitmer, a Democrat.
On Sept. 12, Fox and Croft, also a so-called Three Percenter, inspected the underside of the highway bridge for a place to mount explosives followed the next day by the pair with Harris detonating an improvised explosive device containing shrapnel near targets in the shape of humans as part of field training, the prosecutors said.
Adam Fox (top right), Barry Croft (bottom center) and Daniel Joseph Harris (bottom left) allegedly tried to use devices to blow up a bridge near Gov. Gretchen Whitmer's northern MI home. Harris is alleged to have possessed, between July 10, 2020 and September 13, 2020, an Anderson Manufacturing, Model AM-15, .223/5.56 mm caliber semiautomatic assault rifle with a barrel of less than 16 inches in length, that was not registered to him.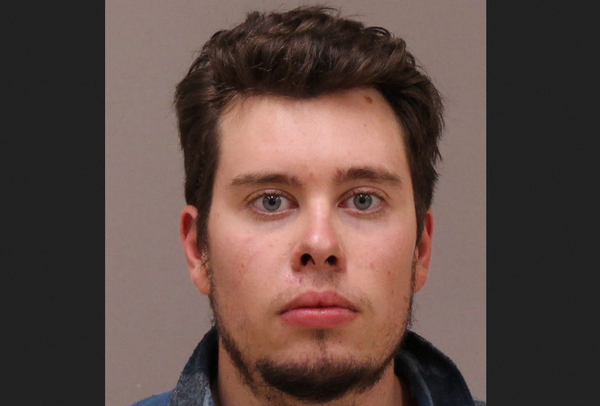 Defendant Ty Garbin entered a guilty plea in December 2020 to the original indictment charging him with conspiracy to kidnap the governor. Garbin is awaiting sentencing. Harris faces up to 10 years in prison if convicted of possession of an unregistered short barrel rifle.
The new indictment also accuses Croft and Harris of possessing an unregistered "destructive device" while Harris possessed an unregistered semiautomatic assault rifle.
Eight other men who were accused of taking part in the kidnapping plot have been charged in MI state court with domestic terrorism and are also characterized by prosecutors as members or associates of the Wolverine Watchmen. The new charges reportedly stem from an ongoing FBI investigation seeking to crack down on extremist groups.