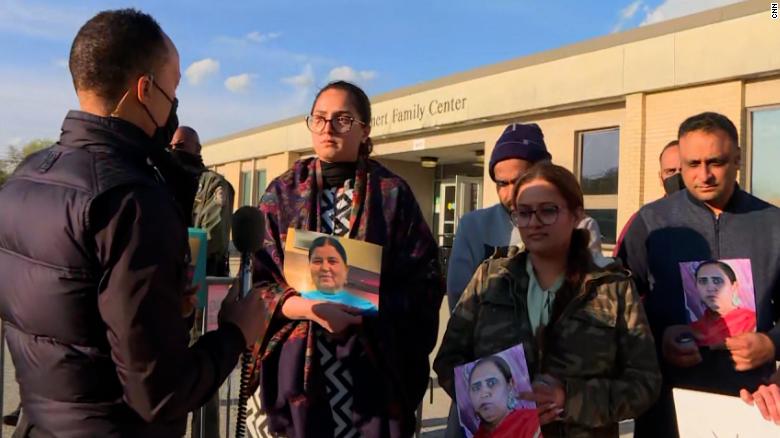 The 19-year-old who killed eight people at a FedEx facility in Indianapolis late Thursday night purchased the two assault rifles used in the attack legally months after being investigated by the Federal Bureau of Investigation due to his potential for violence, according to the Indianapolis Metropolitan Police Department.
"During Thursday's incident, the suspect, Brandon Hole, was witnessed using assault rifles in the assault".
The gunman in the Indianapolis FedEx shooting legally bought two rifles after police had taken away his shotgun in March 2020, The New York Times reported.
Hole was a former employee of the FedEx location but no motive for the shooting has been determined.
About 100 employees were present at the facility when the shooting occurred, police said.
Last year, police seized a gun from Hole's home after his mother called the authorities, anxious that he may try to commit "suicide by cop", the Associated Press reported.
Indianapolis Mayor Joe Hogsett speaks at a vigil Saturday, April 17, 2021 at Krannert Park on Indianapolis' west side to memorialize the eight people killed in the mass shooting at a FedEx warehouse.
The victims of the attack have been identified as Matthew R. Alexander, 32, Samaria Backwell, 19, Amarjeet Johal, 66, Jaswinder Kaur, 64, Jaswinder Singh, 68, Amarjit Sekhon, 48, Karlie Smith, 19, and John Weisert, 74.
On Saturday, Hole's family issued an apology to the victims and told The IndyStar they tried to get him help.
The teen who shot up an Indianapolis FedEx facility and killed eight people was reportedly part of a freakish Internet subculture obsessed with "My Little Pony". They also said they had tried to get the 19-year-old the help he needed. Keenan said they did not find that Hole possessed "Racially Motivated Violent Extremism (RMVE) ideology". "Our sincerest and most heartfelt apologies go out to the victims of this senseless tragedy".
"Given everything our community has experienced in the past - the pattern of violence, bigotry, and backlash we have faced - it is impossible not to feel that same pain and targeting in this moment", a statement released by eight Gurdwaras in the Indianapolis area read.
The shooting comes about a month after a mass shooting at a Colorado supermarket claimed the lives of 10 victims.