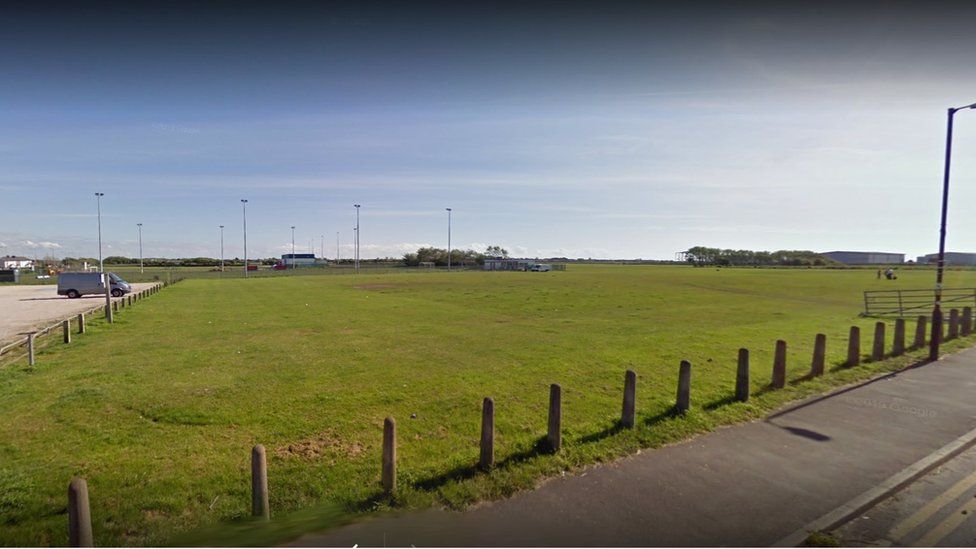 Police said that although inquiries were still ongoing, it is believed the boy was struck by lightning.
A nine-year-old boy who was struck by lightning in a freak thunderstorm in Blackpool has died.
There were heart-wrenching scenes today at a South Shore playing fields as tributes were laid in memory of Jordan.
Spirit of Youth Junior Football Club posted a statement remembering the child.
His devastated friends, team-mates, coaches and Stanley Primary School classmates, as well as heartbroken families from across the resort, have left tributes at Common Edge playing fields where Jordan was struck during a football coaching session yesterday afternoon.
Spirit of the Youth FC also reached out on their Facebook page to notify locals of the incident and pass on their deepest condolences to the young boy's family and friends.
Clifton Rangers Junior Football Club under-9s, who Jordan played for, described him as "an inspiration to everyone that he met".
It is with deepest regret that we have to report the news that the young boy who was struck by lightning earlier this.
"Jordan was a shining light and an inspiration to everyone that he met".
It added: "There are no words that could possibly be written to begin to explain the pain the family of Jordan must be feeling".
He was a "bright, bubbly pupil loved by staff and pupils alike" and was a "very determined young man demonstrated by his charity efforts", they added.
"Our thoughts are with the boy's family at this sad time".
The incident took place at Common Edge Playing Fields in Blackpool.
Anybody with information about the incident, or who witnessed it and has not yet spoken to police, is asked to get in touch on 101, quoting log 1169 of May 11.