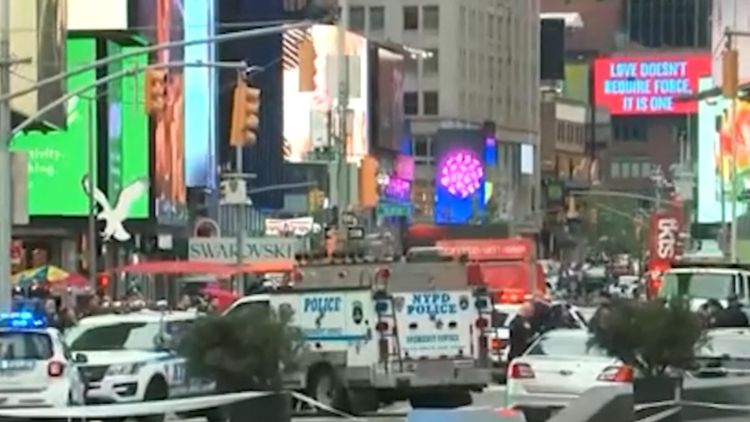 The NYPD says the shooting appears to have stemmed from a dispute and that none of the injured were connected to that dispute.
A woman and a child were shot in New York City's Times Square, according to reports.
Police have released the image of a person of interest in connection to the shooting, and are looking for the public's help in locating the individual.
Hours later, the NYPD released video footage showing a suspect. The police department posted video of the man walking away from the scene on its Twitter page.
"We have. from numerous witnesses that a dispute occurred on the street involving at least two to four people", Shea said.
The shooting was one in a series as gun violence and crime increase in the city.
According to The New York Times, the child was out shopping for toys while the women were innocent bystanders.
The victims' injuries were not life-threatening, but the little girl did undergo surgery.
All of the victims were innocent bystanders, and none were known to each other, Shea said.
Neighborhood theaters are set to start reopening on September 14, however, and the mayor of New York, Bill de Blasio, recently announced a major campaign to revive tourism from June.
Officers nearby heard four to five shots, when three individuals, who are said not to be targets of the shooting, were shot.
Three shell casings that appeared to be.25 caliber were recovered, Shea said. He declined to elaborate.
Shea said he was "very concerned" about the proliferation of guns in the city, and his officers had been taking guns off the street at an "alarming rate", but it was time for those with illegal firearms to "face punishment".
City police officials previously have blamed bail reforms that went into effect previous year for putting offenders back on the streets, but there's little evidence people freed from jail are behind the new crimes.