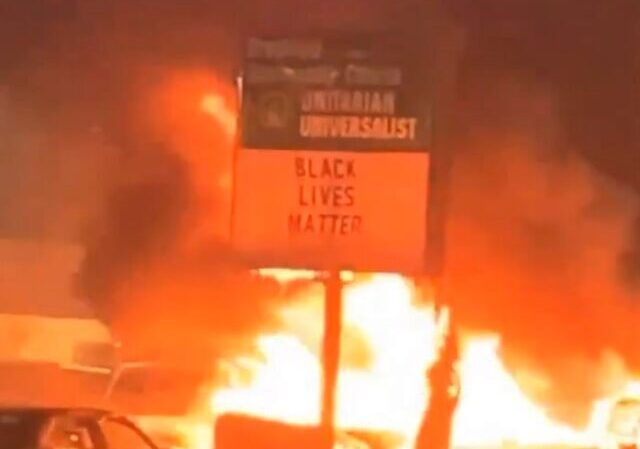 "Missing this deadline, at the end of the day, will be less important than the strong bill that we have to pass", Smith, a Democrat, said about the legislation named after Floyd.
The death of the unarmed black man in Minneapolis on 25 May 2020, after being held down by a white police officer, sparked protests around the globe - including in Belfast and Londonderry.
"We need to get this done", Philonise Floyd, a brother of George Floyd, told reporters on Capitol Hill as he stood alongside House of Representatives Speaker Nancy Pelosi, a Democrat, and other lawmakers who promised to secure passage of the legislation, now stalled in Congress.
Another brother, Terrence Floyd, said as he left the White House that he was encouraged by the "productive conversation" in which Biden and Harris were eager to "actually give an ear to our concerns".
Mr Floyd's daughter Gianna, his mother, sister and brothers gathered in the US Capitol with House Speaker Nancy Pelosi and other Democratic members of Congress.
On April 20, former Minneapolis police officer Derek Chauvin was found guilty of second-degree unintentional murder, third-degree murder and second-degree manslaughter by a jury for his role in the murder of Floyd last May outside of a local convenience store.
"It's been a troubling year, a long year", Bridgett Floyd told the crowd in downtown Minneapolis. The president said in his own statement that "the Floyd family has shown extraordinary courage", and singled out Gianna in particular.
Following the murder of Mr Floyd, protests broke out in the state, across the nation, and internationally, as thousands of people took to the streets to decry police brutality. "Like millions around the world, National Basketball Association players, coaches, governors, officials and staff throughout our organization were outraged to see the horrifying and unlawful actions of the officer who pinned Mr. Floyd's neck to the ground under his knee for nine minutes".
In the wake of Chauvin's conviction last month, Biden sought to build on political momentum by urging Congress to pass a far-reaching police reform bill in time for the anniversary.
However, the ambitious deadline comes with only the House having passed the George Floyd Justice in Policing Act, while the Senate continues to wrangle over key details.
"We will get this bill on President Biden's desk", said Representative Karen Bass of California, a Democrat leading House negotiations, at an event with Floyd's family members in Washington. "We face an inflection point", Biden said in a statement issued by the White House afterward. "It will be passed in a bipartisan manner". People briefed on the process said that there was sufficient agreement on so many other reforms that there should be scope for a compromise.
Mr Biden says a culture of impunity and underlying racism has made tragedies like Mr Floyd's death increasingly common, although opponents believe police operating in often heavily armed communities are being scapegoated.
Celebrating the legacy of George Floyd, Remember 9:29 features an ensemble of Black Canadians coming together to share their real life perspectives on the Black experience.
Shortly afterwards, a patient arrived at hospital suffering from a gunshot wound, a police spokesman said.
Among other measures, the bill would ban potentially fatal restraint techniques used on suspects, like chokeholds.
The most far-reaching of the measures would be to end current legal protections that block civil lawsuits against police accused of misconduct. A man set out paint ready to create a fresh mural in the square, which has been closed to most vehicle traffic for a year and is filled with flowers and art commemorating Floyd and other Black victims of police violence.