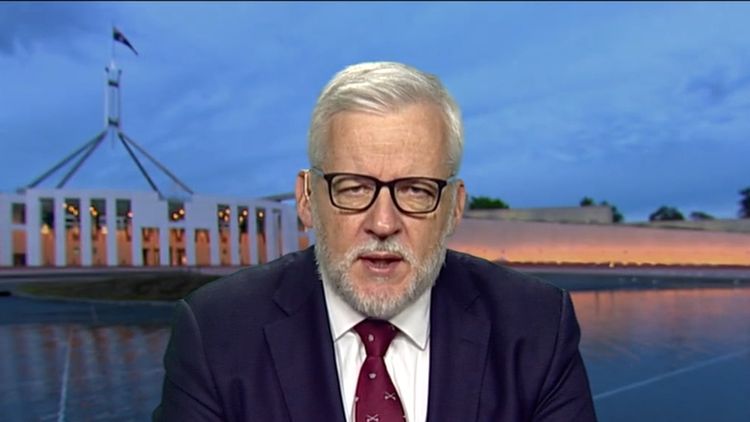 The Philippines' top diplomat Teodoro Locsin unambiguously told Beijing where to go on Monday, as the government insisted Chinese vessels were still illegally lingering in the disputed South China Sea.
Philippine Secretary of Foreign Affairs Teodoro Locsin Jr has issued a blunt message to China.
China has repeatedly complained about American Navy ships getting close to islands it occupies in the South China Sea, where Vietnam, Malaysia, the Philippines, Brunei and Taiwan all also have competing claims. Makabansa also urged President Rodrigo Duterte to "permanently junk" the Visiting Forces Agreement "and other military treaties like EDCA (Enhanced Defense Cooperation Agreement) that uses the Philippines as a base for the United States military".
"China, my friend, how can I politely describe it? Let me see. O.GET THE F-- OUT", Mr Locsin tweeted on his personal account.
'What are you doing to our friendship? You. Locsin continued. "You're like an ugly oaf forcing your attentions on a handsome guy who wants to be a friend". But the Philippine foreign secretary in his defense said that the "usual suave diplomatic speak gets nothing done".
Locsin is famous for using crude language in public. In 2016, Buzzfeed called him a "massive Twitter troll".
China seized it in 2012 and has subsequently ignored a 2016 global tribunal decision that declared its historical claim over most of the South China Sea to be without basis.
The island is surrounded by rich fishing waters which were effectively seized by China in 2012 after a standoff between Chinese and Philippine fishing boats.
The National Task Force for the West Philippine Sea on April 28 reported that three Chinese Coast Guard vessels continue their "illegal presence" in Bajo de Masinloc or the Panatag Shoal off Zambales, one in the municipality of Kalayaan in Palawan, and another one in Ayungin Shoal. China claims virtually all of the South China Sea.
The escalating feud between Manila and Beijing started after more than 200 Chinese vessels suspected by Philippine authorities to be operated by militias were spotted in early March at Whitsun Reef. The Philippine government demanded the vessels leave, then deployed coast guard vessels to the area.
"China remains to be our benefactor".
Bajo de Masinloc, also known as Scarborough Shoal, is a triangle-shaped chain of reefs in the South China Sea that lies around 120 nautical miles from the nearest Philippine coast and 470 nautical miles from the nearest coast of China.
Lacson said connecting the vaccine to the territorial dispute will result in "petty bickering" among Filipinos, with some stressing the benefits of the donated vaccines from China and others emphasizing the damage it has done to the country's aquatic resources.