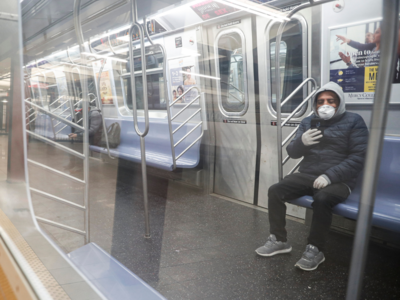 Tuesday's case count is the smallest daily increase the province has reported since March 6. Testing numbers are typically down earlier in the week but the latest daily testing numbers are the lowest since last July.
Ontario logged just under 2,500 COVID-19 cases over the past two days, with Tuesday marking the lowest number of daily reported infections since the beginning of March.
Monday's data was not released until today due to the Victoria Day holiday.
According to the Ministry of Health, the province's positivity rate has remained at 6.4 per cent on both Monday and Tuesday, with almost 20,200 tests on May 23 and almost 16,900 tests completed on May 24.
One new death was reported, bringing the death toll in the region to 360.
"There's a number of metrics that play in there to say that we are down and we're gonna stay down, and progressively drop down through the whole summer rather than going on a roller coaster", he told reporters.
Deaths from Covid-19 fell 5% to 3,969 in the week ended May 23, the fewest deaths in a week since March 2020.
The province does not publicly report the number of B.1.617 infections, despite multiple cases being identified according to the government. There were 1,446 new cases on Monday.
The province reports test positivity rate of 6.2 per cent for Tuesday, down slightly from 6.4 per cent a day ago.
40 people are being treated in hospital in Niagara, with 21 in the ICU.
Of those hospitalized, 692 are in intensive care units, up from 687 on Monday, and 498 are breathing with the help of a ventilator.
The regional data for three confirmed cases is under investigation.
There were 624 cases in Peel Region and 174 in York Region.
Meanwhile, Ontario residents who received a first dose of the Oxford-AstraZeneca COVID-19 vaccine in mid-March will be able to book their second shot this week as the province seeks to use up its stockpile before it expires.
At least 544,288 people have been fully vaccinated in the province.