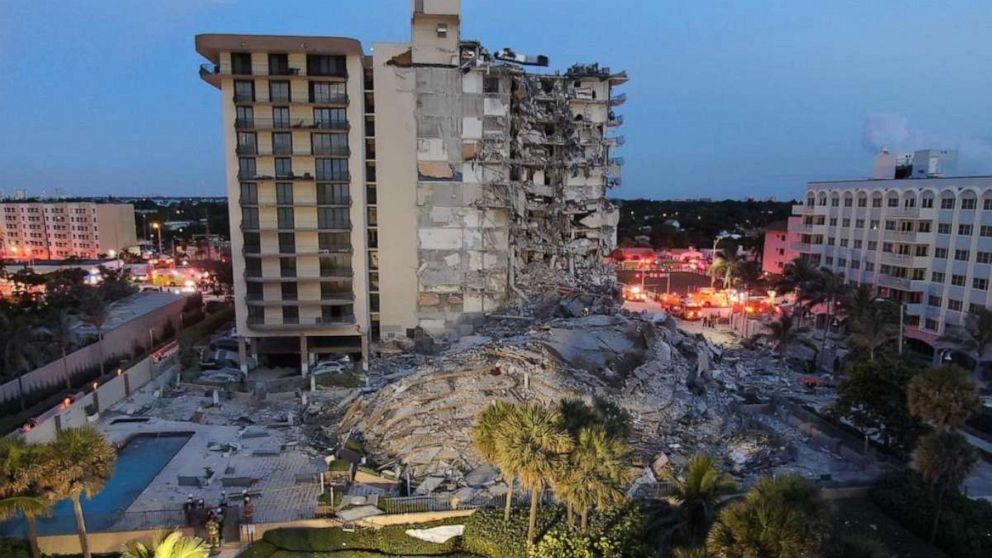 A 12-story oceanfront apartment block in Florida partially collapsed early Thursday, killing at least one person and sparking a major emergency response with dozens of rescuers combing the rubble for survivors.
As of 7 a.m., according to the mayor, no additional survivors have been found by search and rescue.
Authorities had no word yet on casualties or details of how many people lived in the building.
"Over 80 MDFR units including #TRT (Technical Rescue Teams) are on scene with assistance from municipal fire departments", the tweet said.
Miami-Dade County Mayor Daniella Levine Cava took to Twitter to express her gratitude for the first responders on scene of "this horrific tragedy".
A boy was pulled from the rubble of the collapsed condo building and was placed onto a stretcher. "Look at the building, it's gone". Officials said they don't why the South Florida building collapsed. Two have critical injuries while the third is in fair condition, a hospital spokesperson told ABC News. Both the Miami-Dade Fire Rescue and the Miami-Dade Police Department also confirmed there was at least one fatality as a result of the building collapse. "We treated ten people on the site", Burkett said.
A survivor said she escaped from the 9th floor and that the collapse sounded like an quake.