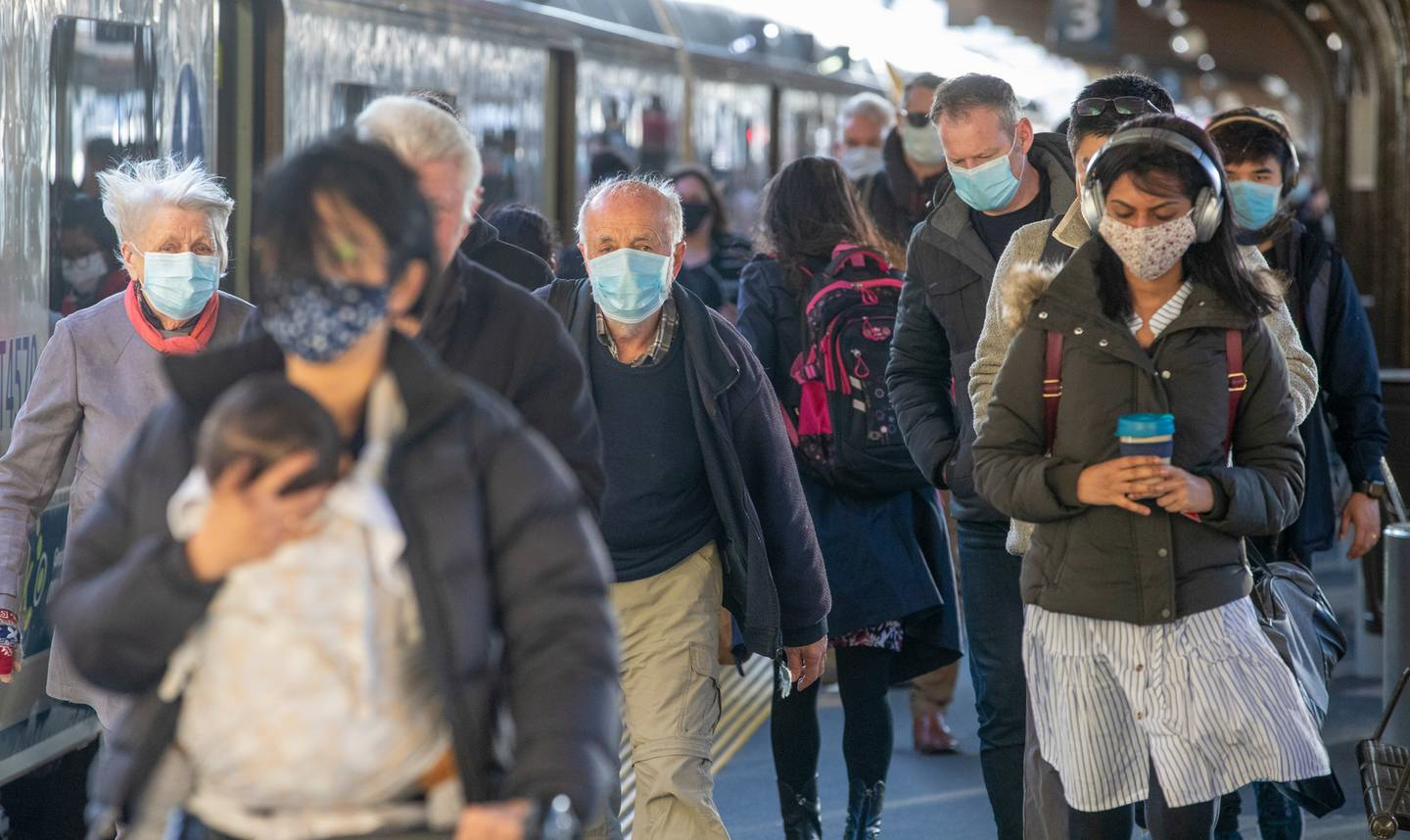 He said there were still too many unknowns to work out just how risky this could be for New Zealand but he would hope there would be a lot more information, including the places of interest the person visited released today.
The Wellington region will go to Covid-19 Alert Level 2 from 6pm tonight until 11.59pm Sunday.
"This is a reminder we need to upgrade our alert-level situation".
"We are assuming they were infectious in Wellington", he said.
Schools would stay open, as would early childhood education centres.
Hospitality businesses must keep groups of customers separated, seated, and served by a single person.
Passengers on a Qantas and an Air NZ flight are being considered close contacts of a Covid-19 case. He said the man noticed symptoms on Monday morning before leaving on the mid-morning flight from Wellington Airport.
The Director General of Health joined Breakfast after news that four close contacts had been identified in New Zealand's capital.
"I expect they were friends that the people were visiting or they spent time with here", Dr Bloomfield said.
"It was a pretty miserable weekend in Wellington last weekend so we are hoping he didn't go out too much".
"The bigger challenge is the contact tracing for this visitor while they were here and we obviously need to know more about the nature of their movement".
The latest on the COVID-19 patient who travelled to Wellington.
The Australian health authority has initially limited the locations of interest to two flights, QF 163 that arrived in Wellington on June 19 at 12.12am and Air New Zealand flight NZ247 that departed on Monday at 10.13am.
Four contacts linked to the Australian traveller had been isolating - two in Palmerston North and two in Tauranga. The contract tracing team are tracking down 58 passengers who were on the Sydney flight the man was on.
This is the first time an Australian traveller has brought Covid-19 to NZ, and since gone home, says the ministry. He said there needed to be more advice to the public about wearing masks.
Baker told RNZ's Nine to Noon programme the alert level system has not caught up with science and would be easy to update.
It comes as New South Wales Health last night issued a public health alert and declared all passengers on board the affected Qantas and Air New Zealand flights close contacts.
So although there were no immediate cases confirmed as a result of the traveler's visit from Sydney to New Zealand's capital Wellington, authorities were asking people at more than a dozen locations to self-isolate for two weeks and get tested. They were all urged to get tested and isolate for 14 days.
Genome sequencing was underway in Australia to see if the case is linked to the current outbreak in Sydney. There have also been past travel pauses with New South Wales and Western Australia. New Zealanders were on edge Wednesday after health authorities said a coronavirus-infected traveler from Australia had visited the museum and other sites over the weekend.
The decision came after NSW announced a community COVID-19 cluster in the Australian state ballooned by another 10 cases on Tuesday.