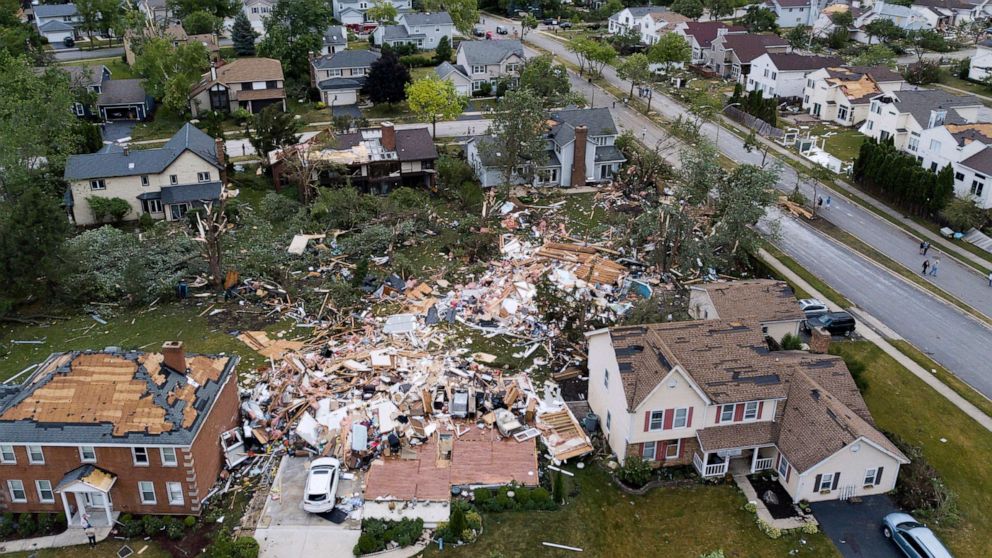 Village officials have warned residents to avoid the area, causing some power lines to fall and fallen trees in the area.
The worst was reported in Naperville and Woodridge, Illinois, about 25 miles west-southwest of downtown Chicago just after 11 p.m., where National Weather Service radar detected a tornado debris signature, an indication of debris lofted by a tornado.
Several people were injured and dozens of properties damaged when a tornado touched down in the western suburbs of Chicago late on Sunday, June 20, reports said.
Naperville city spokeswoman Linda LaCloche says at least five people, including a woman who was listed in critical condition, were hospitalized in Naperville, where 16 homes were left "uninhabitable" after the late Sunday storm. At least 10 people in the neighborhood have been displaced by the storm.
Fire and rescue teams are expected to canvass the tornado's path early Monday to assess further damage and injuries, he said. There were no reports of significant injuries in the community.
The NWS issued a series of tornado watches and warnings as the tornado ripped through the suburbs of Chicago on Sunday evening.
Severe thunderstorms also brought gusting winds and drenching rains to parts of MI.